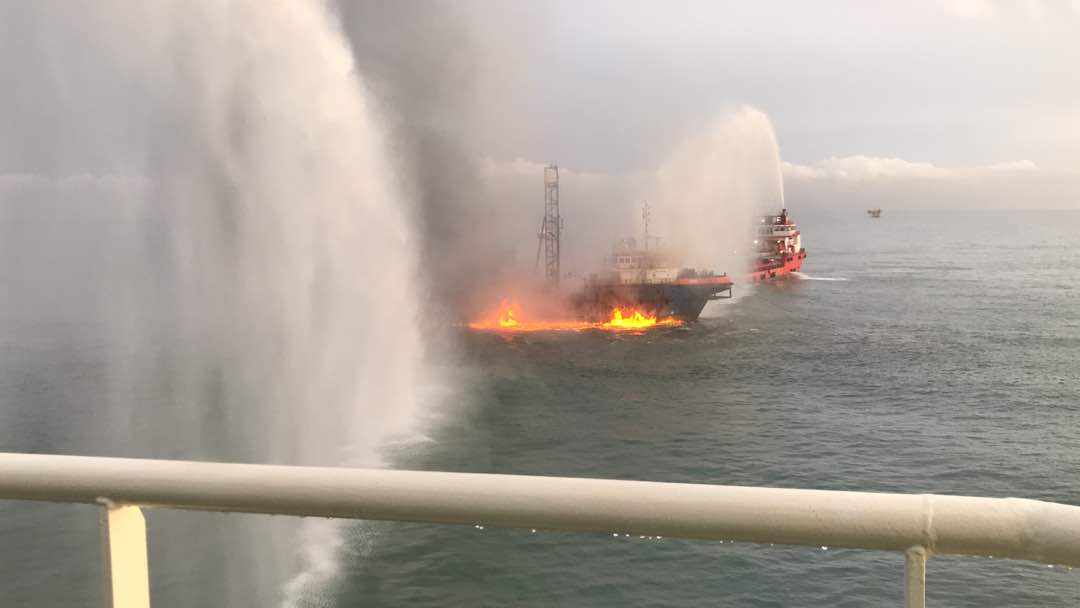 A ship crew member has gone missing after a Petronas oil and gas support vessel caught fire at 3.15am on Tuesday (April 17), 27km off the coast of Baram, Sarawak.
According to Petronas, 38 crew members onboard the MV Geo Technical have been rescued, with two crew members sustaining injuries.
The two injured crew members are currently receiving medical assistance in the Miri General Hospital.
"The fire has been extinguished and the vessel is being monitored while search and rescue efforts are being conducted," Petronas in a statement on Tuesday (April 17).
The vessel, owned by Asian Geos Sdn Bhd, was conducting a geo-technical survey for Petronas.
"Petronas is working closely with Malaysia Maritime Enforcement Agency (MMEA) and other relevant authorities on the search and rescue efforts, and is extending its full support to those affected by the incident," it said.